Preparing To Sell? Get Your Home Camera-Ready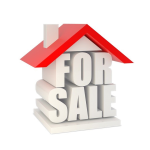 If you are looking to sell your French property in the coming months, now is the ideal time to get it spruced up and camera-ready. Try looking at every room as if for the first time – is it overstuffed with clutter? Would a coat of paint work wonders? Could it be brightened up with a simple but inexpensive fix?
To promote your property and show it off at its best, you'll need to think magazine spread elegance rather than busy family home. Your treasured belongings may reflect your family's personality, but they are probably not photogenic, and risk looking messy in any sales photos.
So how to make the most of your home and inspire others to fall in-love with it? Here are a few pointers.
Clear Out Your Clutter
Clutter is often cited as the biggest reason for a house not selling – it makes rooms seem smaller and distracts buyers from any positive features. Worse still, it creates the impression that a house is ill-maintained or neglected, and that there won't be enough space for the purchaser's own belongings. Many won't be able to see beyond the clutter, and may leave your home with a poor impression of it.
So clear the decks and allow viewers to see your property's true potential. Now is the time to go through all your possessions and channel your inner Marie Kondo. Remember, if it isn't useful or doesn't bring you joy, get rid. Making the decision is the hardest part of the process, but invariably, once you have, the item will be quickly forgotten.
Get Your Flooring Right
Most buyers will want to be able to move their belongings and furniture in to a new home straight away, so if there's one investment you should make, it's to spruce up the flooring, whether that means getting a new carpet or laying down some fresh lino over a tired kitchen or bathroom floor.
Try A Fresh Coat Of Paint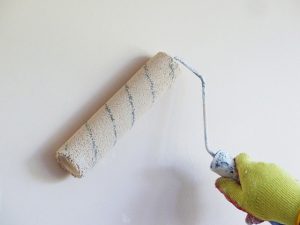 A fresh coat of paint won't cost a fortune and can work wonders, giving each room an uplifting, clean appearance. While bright colours may reflect your personality, for most purchasers, safe, inoffensive neutrals will feel more soothing and less overwhelming. It also means that they'll feel they can just move in without immediately having to redecorate.
The paint finishes you choose make a difference, too. Matt emulsion will hide any imperfections on your walls and, because matt surfaces don't reflect light, the colour won't change much, despite varying light conditions.
Silk and Satin are mid-sheen finishes that reflect some light. Silk wall finishes can be wiped down easily which also makes them practical. Satin is used on woodwork, where its finish hides imperfections and creates a softer appearance.
Eggshell sits between matt and silk and, with its classic, heritage-style finish, can be used on both woodwork and walls. Gloss paint on woodwork reflects light and adds contrast to matt walls.
Try following the 60-30-10 rule for your colour schemes. First, pick a neutral wall colour that will take up 60% of the room. The secondary colour of 30% can be bolder, and used on pieces of furniture, such as sofas. The last 10% is the accent colour for cushions, rugs, throws and accessories.
Creating A Luxurious Living Room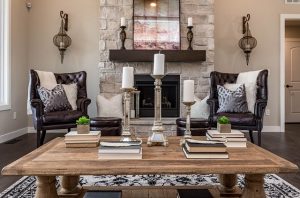 First, you'll need to de-clutter and de-personalise your living room, so that others can imagine themselves living there. This means replacing any lovely group family photos you may have on the walls with neutral, soothing images – remember, you have to think magazine-spread, not a reflection of your family life.
Next, try to create a focal point, and arrange other aspects of the room around it. It could be a fireplace, a dramatic mirror or a statement piece of furniture, but it should catch the eye as soon as you enter the room. Also, try grouping items together in threes on any surfaces to create visual harmony. These may be of different heights, shapes and textures, but you must stick to a cohesive colour or theme.
To get the balance right and create a harmonious feel, you need to leave a 40 cm space between your sofa and coffee table. When hanging art, the centre should be at eye level, usually around 140 to 150 centimetres from the floor. Curtains should be hung around ten centimetres above your window frames, and try to leave parts of the walls bare, to allow some breathing space and make the room feel curated and clutter-free.
Spruce Up Your Kitchen
If your kitchen is looking tired, there are some relatively inexpensive and easy ways to spruce it up. Why not paint the cupboard doors a new colour, and replace any old-fashioned door handles and knobs with new ones for an immediate lift? You can always paint over tiles with specialist tile paint, or cover them in adhesive tiles, available in most major brico shops. You could even freshen up a tired-looking work surface by layering on an adhesive worktop cover.
Make sure to depersonalise your kitchen prior to having the sales photos taken, by removing any magnets and children's drawings from the fridge, and tidying up your work surfaces. Remember, no-one wants to see your clutter, so think magazine spread, not reality!
Beautiful Bedrooms
Once you've de-cluttered your bedroom, you want to make it look inviting. For your sales photographs, ensure all your beds look clean and fresh, using white linens, a cosy cover and cushions. For inspiration, why not browse hotel images online? Whether yours is a country cottage, an elegant period house or a contemporary villa, you can always get ideas from a corresponding hotel.
Remember to curate your possessions down to three objects grouped together on any surface – if only for the sales photos.
Your children's bedrooms will also need a good de-clutter. Remember, a potential buyer might be needing a study or extra guest accommodation, and may not see beyond the pink princess décor and stuffed toys!
Bathrooms
Make sure your bathroom looks scrupulously clean and again, remove any clutter – no-one wants to admire your toothpaste or shower-gels. Instead, try to adorn it with luxury items, such as an orchid and a candle – totally impractical, admittedly, but remember, you're selling a lifestyle.
If your bathroom is on the small side, showing as much of the floor as possible and hanging an oversized mirror will make it seem bigger.
Getting The Most Out Of Small Spaces
Try one of these simple decorating tricks to make any room or space look larger.
Paint a feature wall in a soft-coloured silk finish to ensure maximum light reflection, but paint the other walls the same colour in a matt finish, so that the reflective wall appears further away and the room feels larger.

Wallpaper with a metallic element will bounce light around the room. Curiously, large patterns will make a small room seem bigger, where small patterns make a big room feel cosy.

Use only matt or eggshell paint on ceilings, because a ceiling that reflects light will make the room seem smaller.

If your entrance hall is narrow, painting the end wall a slightly darker shade than the side walls will make it feel wider.

If your ceiling is low, using the same colour on the walls, cornicing and ceiling will blur where the walls end and the ceiling begins, making it seem higher. Alternatively, painting the lower half of wall a darker shade and then using lighter shade above will also give the illusion of height.

Lighting is another effective way of enlarging a room. Lighting all four corners will make it seem bigger, and placing a standard lamp in one corner reflects light off two walls at once. Fixing wall up-lighters at eye-level will bounce light onto the ceiling, also making a room seem bigger.
Finally, Don't Forget Kerb Appeal
Make your entrance look attractive and welcoming, with a freshly-painted door surrounded by flowering plants in pots or hanging baskets. Make sure your garden is weeded and neat and, especially for the sales photos, clear away any clutter, such as toys or a washing line.
To attract serious buyers, you need to think seriously about giving your house a makeover. It needn't cost the earth, could be fun to do, and it might make all the difference between a quick sale and your house languishing on the market for months.