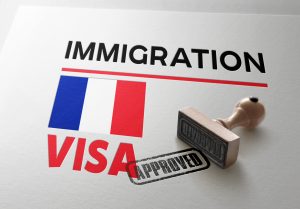 It is perfectly possible for Non-French Citizens to obtain a Visa to live in France.  There's much information available to determine which visa is most suitable for your situation and to apply for the most relevant Visa directly.  However, if you would like to have expert assistance navigating this process we can connect you to our trusted partners – A law Firm in Paris specialising in French-inbound immigration.
A French attorney (avocat à la cour) and US attorney-at-law (New York) will handle matters on your behalf, ranging from French visas, residency permits, and naturalization applications. They are able to offer both consultations or full-on assistance depending on the needs of each applicant.  Our trusted Specialists know intimately every category of French immigration and how best to navigate the system when obtaining visas and residency permits.
If you would like help to make your dream of moving to (or staying in) France long-term a reality, please get in touch and let us know brief details of your situation.
Here are some common 
visa

 options for Foreign individuals wishing to live in France:

1).  Tourist 

Visa

 (Short-Stay 

Visa

): For visits of up to 90 days for tourism, family visits, or business meetings.

2).  Student 

Visa

: For those intending to study in France for a duration longer than 90 days.

3).  Work 

Visa

: Required if you plan to work in France. Specific requirements depend on your job and employment contract.

4).  Family Reunion 

Visa

: If you wish to join family members who are already in France.

5).  Long-Stay 

Visa

: For stays exceeding 90 days, including for work, study, or other purposes.

6).  Business 

Visa

: If you're attending conferences, meetings, or business-related events.

7).  Working Holiday 

Visa

: Available for young adults under certain agreements between France and the UK.

8).  Entrepreneur 

Visa

: For individuals looking to start and manage a business in France.

Please keep in mind that visa requirements and eligibility criteria may have changed. It's essential to check the latest information on the official website of the French embassy or consulate in the United States or consult with them directly to get the most up-to-date and accurate information regarding visa options for Americans wishing to live in France. Additionally, consider consulting with an immigration attorney for personalized guidance

Regardless of your nationality; Canadian, Australian, American, British, etc our trusted Specialist can advise on the most appropriate route for you and navigate the visa & residency permit system on your behalf so that you can fully concentrate on finding your new home in France without the worry of this necessary procedure.

Please get in touch and let us know the brief details of your situation.