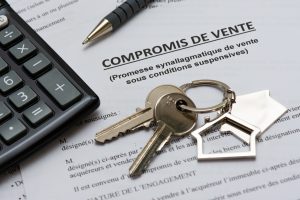 1st for French Property has an established partnership with International Private Finance (IPF),  an independent French mortgage broker based in London. We have created this partnership in order to improve the level of service we are able to offer our clients.
French Mortgage Broker Benefits
Some of the benefits in working with International Private Finance include:
Discounted and exclusive mortgage rates. IPF are the largest broker of French mortgages for non residents and as a result they have access to rates that cannot be obtained when approaching banks directly or through other brokers.

Working with a good, independent broker also ensures that you have access to the whole French mortgage market. Respectable brokers should have strong relationships with the lenders they work with and will be able to quote the best deals whether you are looking for a fixed, variable,  Interest only or Repayment mortgage.

IPF will take responsibility for advancing your mortgage application so that you can concentrate on more important things. Their diligent approach in arranging French mortgages has contributed to their continued success. A dedicated, bi-lingual consultant with many years experience in arranging French mortgages will work on your file from application to completion.

Each lender has different criteria and levels of affordability. IPF carry out training with the banks underwriter's and therefore will be able to guarantee whether or not your financing needs are realistic, providing you can present them with accurate financial information. They have arranged mortgages for a huge number of people with unique circumstances through a range of different lenders.

As IPF have dedicated underwriters working on their files, they benefit from receiving a swift and efficient service.

Finally, IPF can obtain creative mortgage solutions for their clients as they arrange French mortgages through a number of different institutions, including French, UK & Offshore lenders and private banks.
Click the following links for additional mortgage information
French Mortgage Contacts
For more information on French mortgages, the buying process and the types of mortgages available in France please fill in the following form:
The information you provide here will be passed onto our French Mortgage experts, so that they can contact you directly regarding your French Mortgage Requirements. It will not be used by ourselves to send you any other marketing information. For more information on how we use your information please see our privacy policy.